The release of Swordz.io updates aims to better the gameplay and bring a nicer experience to all players. Find out all updates made for Swordz.io game now!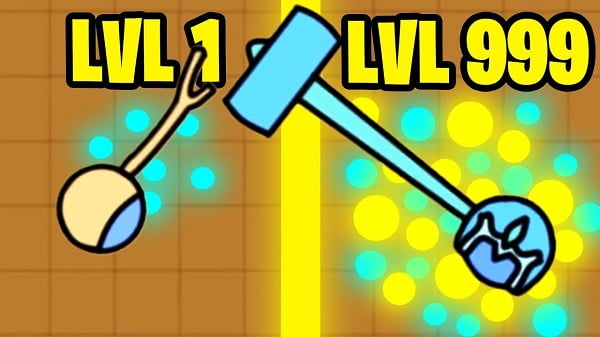 In a tough multiplayer survival game called Swordz.io, you will have a chance to perform your sword-swinging skill and see if you can become the best swordsman with the best score on the leaderboard. Swordz.io unblocked pits you against players from around the world. You must swing your weapon carefully to kill them all, collect food to grow your points and evolve yourself to the next class for unlocking new abilities. The main goal of Swordz.io free game is to top the leaderboard!
Swordz.io game was released on June 5, 2018. Ever since then, it has been receiving a wide range of updates to help polish the gameplay as well as add more interesting features for players to experience. Let's have a look at all Swordz.io updates from 2018 to 2019!
Detailed updates for Swordz.io from 2018 to 2019
Full updates in 2019
July 21
Level 25: Introduced Celestial Knight
Level 24: Introduced Chaos Knight
July 1
Level 22: Introduced Guardian of the Sky
Level 23: Introduced Corrupted Knight
Made a fix to the in-game security
May 12
Attached the monster hurt sound to the game
Attached the obstacle sound to the game
May 9
The monsters had the health bar
Added hurt effect to the monsters
January 27
Made an improvement to the performance
Full updates in 2018
December 24
Made a fix to the Monster Flying bug
December 13
Made an improvement to the Performance
There was an increase in the number of players, which was up to 180 players per server.
September 19
Made an upgrade to the server
September 9
Made an improvement to the performance
August 25
Made a fix to the game mode bug
August 23
Attached Pause Button to the game
Attached the full screen button to the game
Made an improvement to the performance
August 17
August 16
Added +10score when the server starts again
August 15
Introduced new Biomes to players
August 12
Introduced Level 21 — Vampire Knight
Introduced Level 22 — Holy Knight
August 10
Added new score bar to the game
Addressed the lag bug
July 21
Introduced Level 19 — Darth Vader
Introduced Level 18 — Berzerker
July 17
Attached Tree, Mountain, and Pond to the game
Introduced Blue Lizard
July 13
Added new game mode to the game — PVP
Introduced Level 17 — Monkey King
July 9
Introduced Level 16 — General of the Sea
Introduced music & sound effects
July 8
The Minimap was added to the game
Introduced Level 15 — Jungle Shaman
The game was much easier to increase the level
July 7
Added new Asia server
Redesigned the Homepage
July 6
Introduced the Elephant and Bat
Made a change to the Scorpion
More colors were added to food
July 1
Made an improvement to the death graphics
Made a fix to the outside map bug
June 28
Introduced Level 14 — Holy Protector
Made a fix to sword bounce bug
Released new servers, including North America (NA), Europe (EU), and Russia, (RU)
June 27
Introduced Level 13 — Head Wizard of Void
Introduced Level 12 — Frost Dragon Slayer
Released Scorpion, Dragon, King Kong
Made the map bigger
June 26
Made a fix to the wrong angle after slash bug
Adjusted the speed of low level, making it much faster
Made the sword bounce faster
June 25
Introduce the Safe Zone to the gam
The speed of high-level players became slower
Redesigned most the entire game
Low level players are not able to destroy high-level players in the Food Chain mode anymore
Introduced Level 11 — Flame Knight
Made the attack physics much better
June 24
Introduced the New Weapon Evolution
June 6
Added Protection Shield to the game
The swords became much longer for the higher levels
Introduced new monsters to players
June 5
Redesigned most of the Swordz.io game
Introduced the game to the whole world